Chandlery
Come & have a rummage and find yourself a bargain.
From cleats to cookers, shackles to sails, you name it, we've got it !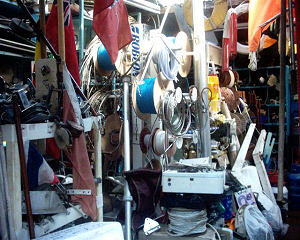 Our Aladdin's Cave of used chandlery is packed to the gunwales with every conceivable boat fitting, accessory and allied equipment that you can imagine. Come and see for yourself!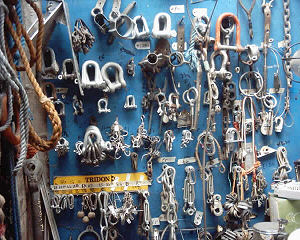 Used oars, boat hooks, life jackets and buoyancy aids, outboard accessories, compasses, radios, sounders, heaters, nav lights, pumps etc. etc. – too numerous to list and all at a fraction of the new price!